Articles
Dungeon Slabs Original Sculpt
These are my first sculpts at dungeon flagstones.
I wanted to make some original stone slabs rather than buying a kit or pre-casted ones that anyone could get.
These are going to be used firstly to make a Blood Bowl gaming board but later one I will be able to use them for a variety of different terrain such as: Stone flooring for inside buildings, temples of D&D boards.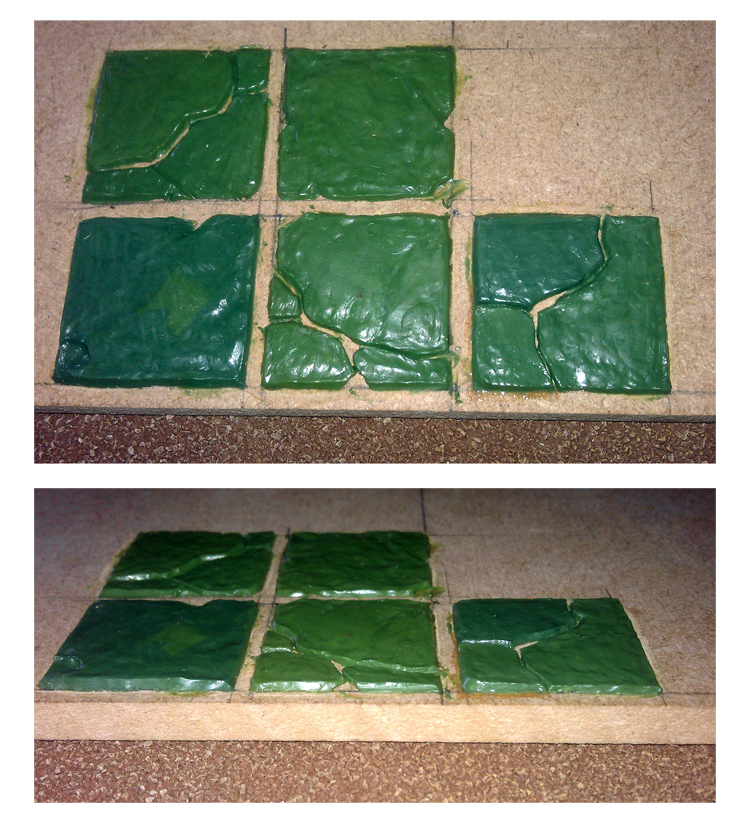 I have six in total (just added another after this picture) which I am going to make a mould and hopefully I will be able to cast a full floor. Depending on how the mould and casting comes out will depend on if I make some more originals or go back to the drawing board and start again.
Author: World Of Board Craft Admin
Published: 04-Jun-2014
Last updated: 04-Jun-2014
---
Comments
Enter your comment below