Guild Wars 2, [WOBC] Guild
Guild Hall - Guild Wars 2
We have just purchased our Guild Hall costing us 100 gold and now we have to clear it out of Mordrem to claim it. Out of the two guild halls we decided to go for the Gilded Hollow... mainly as it's made of gold and seemed worth more.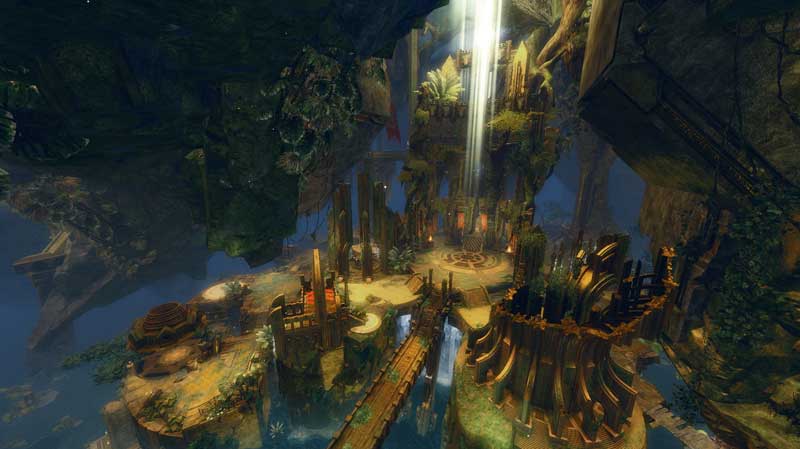 The Guild Halls means that our Guild members can battle each other in the Arena, meet prior to Guild missions and the customise it with decorations and other useful items to benefit the whole Guild.
For me the Arena is key - it means we will be able to practice our PVP and WvW skills and tactics amongst ourselves.
Once we clear the Hall of enemies we then have to gain items for these upgrades.
We have a couple of members levelling up and then we will have a five man team to take the Hall. I have seen other Guilds complete the clearout with five and hopefully I will be able to get a video capture of our attempt.
Author: Bernard - World Of Board Craft
Published: 15-Feb-2016
Last updated: 23-Feb-2016
---
Comments
Enter your comment below