3D Designs
Our First Architectural Concept!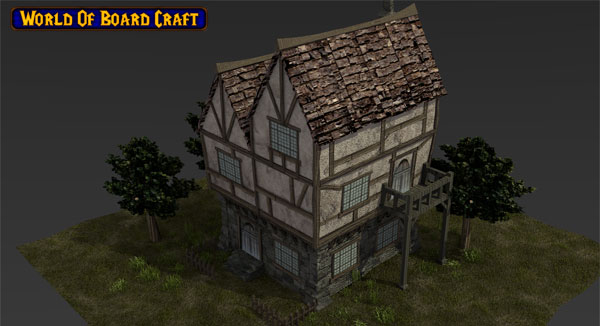 3D textured, rendered view
At World of Board Craft we love to experiment with different ways of designing our environments. One way is through digital 3D modelling. This helps us visualise materials and also, as a modeller, to gain an idea into how a structure can be physically created.
The first conceptual building I modelled using Blender 3D is this medieval house. World of Board Craft is heavily influenced by computer games therefore I looked into the concept art for "World of Warcraft", in particular the architecture of one of my favourite locations in Azeroth- Gilneas, and the towns of Albion in the "Fable" series. This is so I could compile a mood-board influenced by neo-medieval, fantasy structures, and as a result create a World of Board Craft building inspired by these game locations.
One aspect that was common in all the games I looked at was the use of types of stone or brick for the lower part of the building, then plaster and wooden beams for the higher storeys. Unlike modern architecture, the buildings are all portrayed as disproportionate with exaggerated uneven angles and a concaved roof which have become symbolic of fantasy medieval architecture.
All of these aspects I applied to the design of our medieval house which we will begin to model as a physical building to add to your table-top board environment.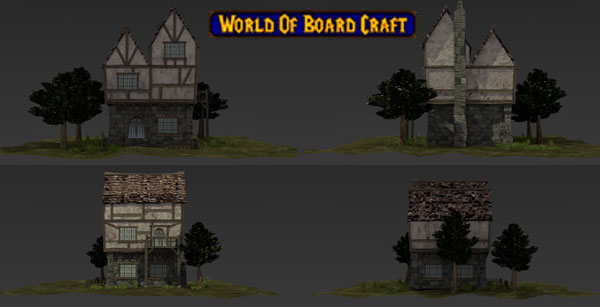 Elevation views
Author: Hannah Rice - pixelpasts.com
Published: 08-Dec-2013
Last updated: 01-May-2015
---
Comments
Enter your comment below